Get a Print Out
May-June 2019 Newsletter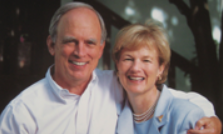 MAY-JUNE 2019 Activities:
Mother's Day, Cinco de Mayo, Gardening & May Flowers, Kentucky Derby & Memorial DayFacebook(www.facebook.com/myvocabularycom) - please LIKE US!
Play our Rootonym ® word puzzle HERE - USA Today Daily Online puzzle page.
---
---
Vocabulary activities list CCSS.ELA-Literacy Alignment Strand Numbers by grades.
2,500 pages of educational content features remain FREE!
(1) MOTHER'S DAY, May 12th - Use 4 Mother's Day interactive puzzles,
Mother's Day word list with more Mother's Day features: 22 Songs with "Mother" and 52 Songs with "Heart" plus Mother's Day Lesson Plan Ideas

Remember Mother's Day with Friendship word lists and 10 others: Weddings & Love (322), Fashion & Clothing (433), Knitting (304), Interior Design (286), Hair & Beauty (365), Cosmetology (377), Life Skills & Careers (304), Wellness (303), Nutrition (176), Faith (493)
See all 755 WORD LISTS here.

(2) CINCO de MAYO, May 5th and related Spanish words in English (cognates)
Celebrate Cinco de Mayo: interactive puzzles and a word list of 140 words
Do you recognize these Spanish words now used in English?

(3) Horse Racing and the Kentucky Derby, May 4th
Enjoy word puzzles for the 145th Kentucky Derby & "Run for the Roses."

(4) Gardening and May Flowers
Visit Spring Flowers word puzzles and study Specific Flowers and their meanings.
Share the Flowers Word List of 144 words.

(5) Celebrate May 25-27th Memorial Day Weekend with 3 vocabulary puzzles & extensive word list.
---
JUNE 2019 themed puzzles with Latin roots and vocabulary word lists:
SAT & ACT Test Prep - 252 words in 90 vocabulary puzzles - PREPARE!
SAT test dates
: 6/1/19, 8/24/19, 10/5/19 & 11/19/19 --
ACT test dates
: 6/8/19, 7/13/19, 9/14/19 & 10/26/19.
---
---
MyVocabulary has many Content Partnerships.
EDUongo.com
creates personalized academies to enable our subscription model.
Jan and Carey give permission to use, link to and to refer to MyVocabulary.com in blogs, newsletters, on
FACEBOOK
and Twitter. Please honor trademarks & copyright.
NOTE:
www.MyVocabulary.com continues to be
FREE
without registration.
---
Copyright 2019 by Vocabulary University® . All rights reserved.
MyVocabulary.com observes COPPA privacy policy.
Physical address: 3650 Mockingbird Drive, Vero Beach, FL 32963
Email comments or questions to:
email Jan Cook