Get a Print Out
November-December 2019 Newsletter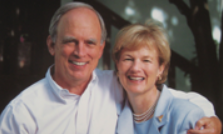 NOVEMBER-DECEMBER 2019 Activities:
Thanksgiving, Veterans Day, Christmas & Holiday Word Lists; Geography, Recommended Novels
Facebook(www.facebook.com/myvocabularycom) - please LIKE US!
Play our Rootonym® word puzzles HERE - USA Today Daily Online puzzle page.
---
---
Vocabulary activities list CCSS.ELA-Literacy Alignment Strand Numbers by grades.
(1) Thanksgiving Day, Nov 28th - 6 puzzle activities and vocabulary list of 255 words
(2) Christmas & Holiday Traditions - 6 puzzle activities, list of 355 words

(3) Veterans Day, Nov 11th - 4 puzzle activities, list of 327 words

(4) Visit MyVocabulary content with:
95 academic subject puzzle categories and 165 recommended novels
Use MyVocabulary's 755 vocabulary Word Lists HERE

---
DECEMBER - Important dates with PUZZLE ACTIVITIES and WORD LISTS:
Dec 7th - Remember Pearl Harbor
Dec-Jan 2020 Football Season - College Bowls & NFL Playoffs
Dec 15th - Bill of Rights Day with Amendments listed
Dec 17th - Wright Bros. First Flight, 12/17/1903 - 3 word puzzles & Aviation word list
SAT & ACT Test Prep - 252 words in 90 vocabulary puzzles
SAT test dates: 12/7/19, 3/14/20 and 5/2/20
ACT test dates: 12/14/19, 2/8/20 and 4/4/20
Use 755 vocabulary Word Lists HERE
---
---
MyVocabulary has many Content Partnerships.
EDUongo.com
creates personalized academies to enable our subscription model.
Visit sample PDFs of The Mini Page
for monthly Rootonym word puzzles.
Jan and Carey give permission to use, link to and to refer to MyVocabulary.com in blogs, newsletters, on
FACEBOOK
and Twitter. Please honor trademarks & copyright.
NOTE:
www.MyVocabulary.com continues to be
FREE
without registration.
---
Copyright 2019 by Vocabulary University®. All rights reserved.
MyVocabulary.com observes COPPA privacy policy.
Physical address: 3650 Mockingbird Drive, Vero Beach, FL 32963
Email comments or questions to:
email Jan Cook