Get a Print Out
June-July2021 Newsletter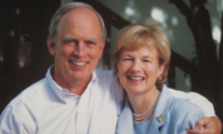 JUNE, JULY and SUMMER 2021 Activities:
Summer Vacation Puzzles, Zoos & Aquariums, Weddings and Flowers, Father's Day
Facebook(www.facebook.com/myvocabularycom) - please LIKE US!
Play our Rootonym® word puzzles HERE - USA Today Daily Online puzzle page.
---
---
(1) SUMMER VACATION ACTIVITIES & READING IDEAS
Free resources of vocabulary lists and fill-in-the-blank activities from 165 novels.

(2) NATIONAL ZOOS AND AQUARIUMS MONTH, June 2021
Vocabulary puzzles and word lists. Learn about animal habitats and conservation.

(3) WEDDINGS, FLOWERS and MUSIC

(4) FATHER'S DAY Word List and Character & Leadership puzzles.

---
JUNE-JULY 2021 PUZZLE ACTIVITIES & WORD LISTS:
ACT test dates: 6/12/21 and 7/17/21
Visit our 755 vocabulary Word Lists HERE
---
---
MyVocabulary has many Content Partnerships
including
EDUongo.com
and their personalized academies.
Jan and Carey give permission to use, link to and to refer to MyVocabulary.com in blogs, newsletters on
FACEBOOK
and Twitter. Please honor trademarks & copyright.
NOTE:
MyVocabulary.com continues to be
FREE
without registration.
---
Copyright 2021 by Vocabulary University®. All rights reserved.
MyVocabulary.com observes COPPA privacy policy.
Physical address: 1306 East Crosscreek Lane, Boise, ID 83706
Email comments or questions to:
email Jan Cook