Get a Print Out
January-February 2020 Newsletter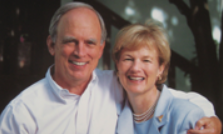 JANUARY-FEBRUARY 2020 Activities:
MLK Jr. Day, Character and Leadership, Winter Weather, Valentine's Day
Facebook(www.facebook.com/myvocabularycom) - please LIKE US!
Play our Rootonym® word puzzles HERE - USA Today Daily Online puzzle page.
---
---
(1) Martin Luther King Jr. Day - 5 puzzles, 456 word list, lesson plans

(2) Character and Leadership - 7 puzzles and a word list of 338 words

(3) Winter Weather - 4 puzzles and a Winter Crossword

(5) 20 Key Grammar Words in puzzles - and a word list of 519 words

---
---
February & March 2020 - PUZZLE ACTIVITIES and WORD LISTS
ACT test dates: 2/8/20 and 4/4/20
Visit our 755 vocabulary Word Lists HERE
---
---
MyVocabulary.com has Content Partnerships:
EDUongo.com
creates personalized academies to enable our subscription model.
Visit sample PDFs of The Mini Page
for monthly Rootonym word puzzles.
Jan and Carey give permission to use, link to and to refer to MyVocabulary.com in blogs, YouTube videos, newsletters, on
FACEBOOK
and Twitter. Please honor trademarks & copyright.
NOTE:
www.MyVocabulary.com is
FREE
without registration.
---
Copyright 2020 by Vocabulary University®. All rights reserved.
MyVocabulary.com observes COPPA privacy policy.
Physical address: 3650 Mockingbird Drive, Vero Beach, FL 32963
Email comments or questions to:
email Jan Cook