Get a Print Out
August-September 2020 Newsletter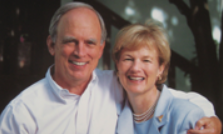 August-September 2020 Activities:
Biology-Animals & Insects, Elections, Ocean & Weather, Labor Day, Constitution Day
Facebook(www.facebook.com/myvocabularycom) - please LIKE US!
Play our Rootonym® word puzzles HERE - USA Today Daily Online puzzle page.
---
---
(1) Biology: Animals Habitat - and Biology: Insects Crossword and puzzles.

(2) ELECTION COMIC STRIP and ELECTION Word List, Puzzles & Cliches

(3) Ocean and Maritime theme. and Ocean and Maritime Word Search.

(4) Labor Day - Sept 7th and Vocational Training - 4 puzzles and word list

(5) CONSTITUTION DAY - Sept 17th - 18 words in 5 puzzle features

Visit 755 Myvocabulary word lists either alphabetically or by subject below.
755 word list ALPHABETICAL - and - 755 word list BY SUBJECT
---
---
MyVocabulary.com has many Content Partnerships including
EDUongo.com
and their academies. Jan and Carey give permission to use, link to and refer to MyVocabulary.com in your blogs, YouTube videos, newsletters, on
FACEBOOK
and Twitter.
Please honor trademarks & copyright.
NOTE:
www.MyVocabulary.com is
FREE
without registration.
---
Copyright 2020 by Vocabulary University® . All rights reserved.
MyVocabulary.com observes COPPA privacy policy.
Physical address: 3650 Mockingbird Drive, Vero Beach, FL 32963
Email comments or questions to:
email Jan Cook