Get a Print Out
June-Summer 2018 Newsletter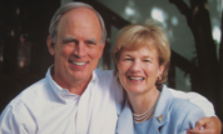 JUNE and SUMMER 2018 Activities:
Summer Vacation Puzzles, Zoos & Aquariums, Weddings, World Cup Soccer, SAT/ACT Test Prep
2,500 pages of educational puzzles and content features remain FREE!Open Educational Resource-"OER" Premium Membership for 2018-2019 - only $15.00.
Facebook (www.facebook.com/myvocabularycom) - please LIKE US!
DONATE Online - Contribute HERE to help us create puzzles.
---
---
Vocabulary activities list CCSS.ELA-Literacy Alignment Strand Numbers by grades.
(1) SUMMER VACATION ACTIVITIES & READING IDEAS
These free resources of vocabulary lists and fill-in-the-blank activities from 160 novels.

(2) NATIONAL ZOOS AND AQUARIUMS MONTH, June 2018
Enjoy vocabulary puzzles and word lists. Learn about animal habitats and conservation.

(3) WEDDINGS, FLOWERS and MUSIC



(4) FATHER'S DAY and WORLD CUP SOCCER word lists.

(5) SAT and ACT Test Prep Study 2018
ACT test dates July 14, Sept 8 and Oct 27; SAT test dates Aug 25, Oct 6 and Nov 3.
Encourage early preparation! Use these MyVocabulary 16 Test Prep sessions.
Each has at least 5 different puzzles (Interactive Puzzle, Fill-in-Blanks, Definition Match, Crossword, Word Search, True or False.)
---
Celebrate July 4th, Independence Day Week, with
4th of July Puzzles & extensive Word List.
MyVocabulary.com includes Common Core Standards Alignment Link on ALL puzzles
---
---
MyVocabulary has Content Partnerships with publishers like Edmodo Apps Store, Knovation's netTrekker.com & icurio.com, Promethean's ClassFlow.
EDUongo.com
creates personalized academies and enables our subscription model.
Jan and Carey give permission to use, link to and to refer to MyVocabulary.com in newsletters, blogs or on
FACEBOOK
and Twitter.
LIKE US!
Please honor trademarks and copyright.
NOTE:
www.MyVocabulary.com continues to be
FREE
without registration.
---
Copyright 2018 by Vocabulary University®. All rights reserved.
MyVocabulary.com aligns with educational standards and observes COPPA privacy policy.
Physical address: 3650 Mockingbird Drive, Vero Beach, FL 32963
Email comments or questions to:
email Jan Cook