Get a Print Out
July-Summer-Aug 2020 Newsletter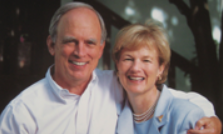 July-Summer-August 2020 Activities:
Summer Vacation Puzzles, Photography & Ocean Study, Character Education/Leadership, Elections
Facebook(www.facebook.com/myvocabularycom) - please LIKE US!
Play our Rootonym® word puzzles HERE - USA Today Daily Online puzzle page.
---
---
(1) 18 RECOMMENDED READING NOVELS
Each novel has a word list along with 3 vocabulary puzzles:
A Separate Peace, Animal Farm, Catcher in the Rye, Fahrenheit 451, To Kill a Mockingbird, Diary of Anne Frank, Harry Potter and 14 more

165 novels/books and plays with vocabulary for each title - alphabetically and by author

(2) SUMMER VACATION ACTIVITIES & READING IDEAS
Free resources of vocabulary lists and fill-in-the-blank activities from 165 novels.

Photography - 6 puzzles and word lists
Entertainment and Fashion-Related Word Lists
Cosmetology (397), Color & Communications (188), Dance (229), Entertainment (121), Fashion (441), Hair & Beauty (365), Music (366), Photography (273)

(3) CHARACTER EDUCATION - 18 words in 5 puzzles and word list

(4) ELECTION COMIC STRIP and ELECTION Word List, Puzzles & Cliches

MyVocabulary.com includes Common Core Standards Alignment Link on ALL puzzles
---
---
MyVocabulary.com has many Content Partnerships including EDUongo.com and their personalized academies.
Jan and Carey give permission to use, link to and to refer to MyVocabulary.com in blogs, YouTube videos, newsletters, on FACEBOOK and Twitter.
Please honor trademarks & copyright.
NOTE: www.MyVocabulary.com is FREE without registration.
---
Copyright 2020 by Vocabulary University®. All rights reserved.
MyVocabulary.com observes COPPA privacy policy.
Physical address: 3650 Mockingbird Drive, Vero Beach, FL 32963
Email comments or questions to: email Jan Cook